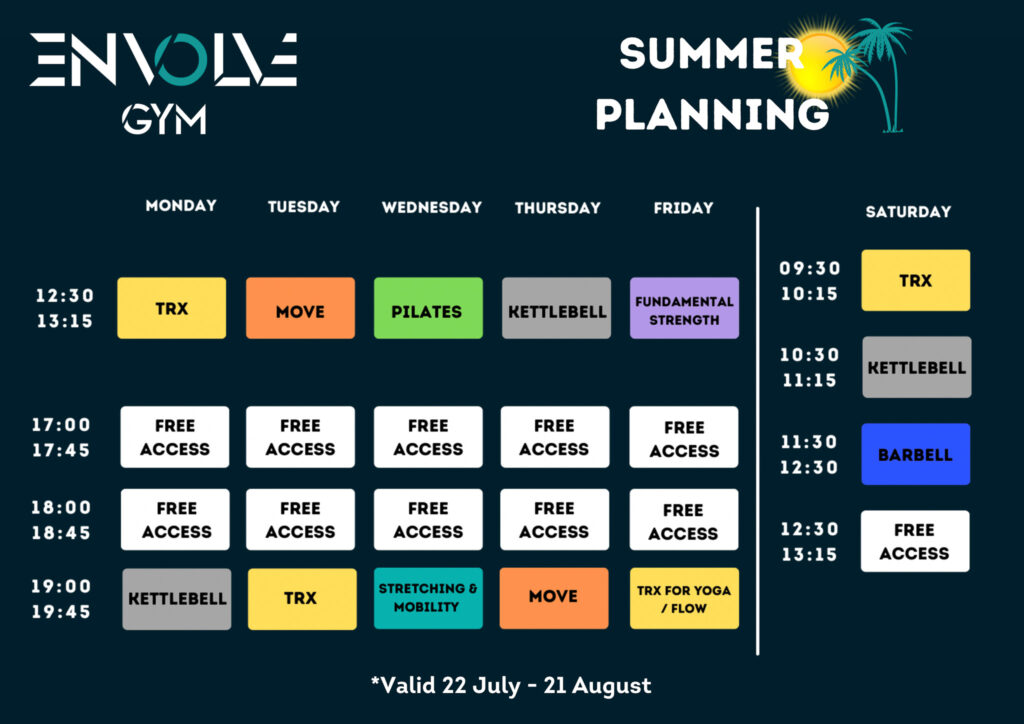 As the holidays approach, we wanted to make sure we still offer you the chance to train when you're here!
We'll operate a lighter timetable, however, from 22 July – 21 August. You'll still have a class at 12h30 and a class at 19h .
What's more you'll have the option to train by yourself by reserving a 'Free Access' session in the same way that you would reserve a class.
Free Access sessions will work just like a class in terms of your membership (value of 1 session) and, during the session, you can either follow the rowing/kettlebell programming from the Iron Conditioning workshop, or a TRX/Airbike programme or, train as you like!
Link coming soon to the private page where you'll have the written programmes as well as videos explaining the programme for the rowing, kettlebell, TRX and airbike.
NB : During this 4 week period we'll have adjusted reservation & cancellation rules as follows:
We ask that you RESERVE your class at least 30 MINS before the class/free access start time.
We ask that you CANCEL your booking a minimum of 2 HOURS before the class/free access start time.
We reserve the right to cancel a class/free access slot if there are no participants 30 mins before.

PLEASE do wear CLEAN trainers in the training zone, thanks for your understanding !