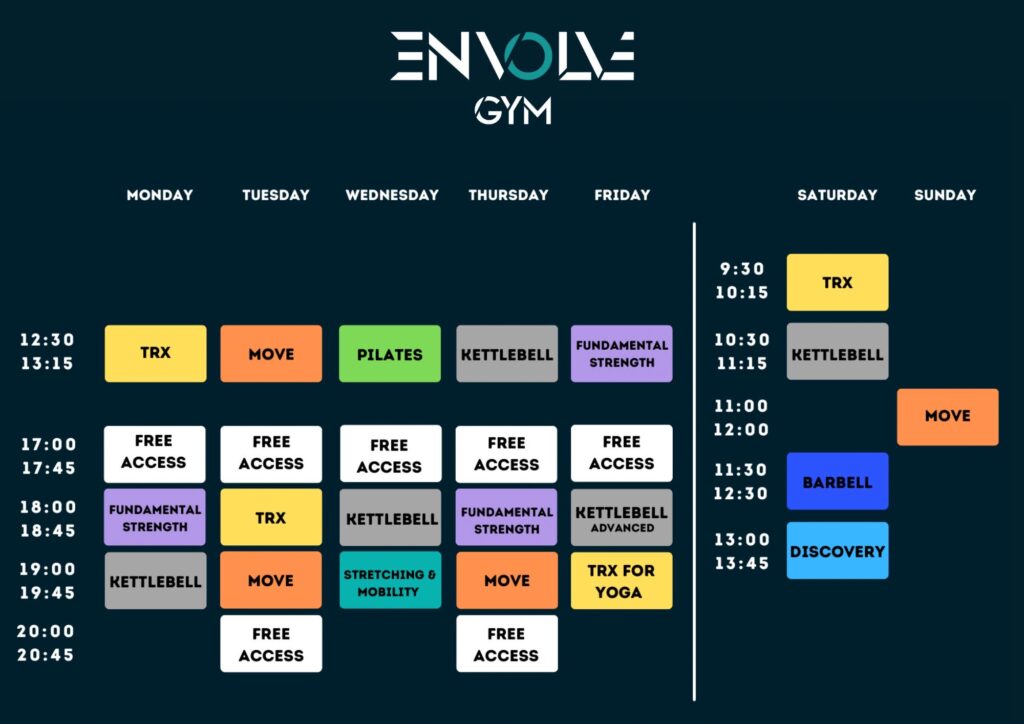 With the start of the new school year in September, we wanted to make sure that we offer you the opportunity to train effectively while you are in the studio!
Classes will resume gradually between August 22nd and September 5th, the date of our official start. You will still have one class at 12:30 and two evening classes: 6pm and 7pm as well as free access every day at 5pm and 8pm on Tuesday and Thursday nights.
Free Access bookings are made in the same way as a classe via the website.
Free Access sessions will work like a class in terms of membership (value of one session) and during the session you can either follow the rowing/kettlebell programme from the Iron Conditioning workshop, or a TRX/Airbike programme, or train as you wish!
NB: During this 2 week period we have adapted the booking and cancellation rules as follows:
We ask you to BOOK your class at least 30 MINS before the start time of the class/open access.
We ask you to CANCEL your booking at least 2 HOURS before the start of the course/free access.
We reserve the right to cancel a class/free access if there are no participants 30 minutes before.
Please wear CLEAN trainers in the training area, thank you for your understanding!