ENVOLVE is on a mission to help you live stronger.  In our training vision we take a holistic approach to fitness. It's not just about about burning calories, it's about improving your health, making you stronger and more resilient and equipping you to face life head on.
The ENVOLVE Journey will help you improve your physical & mental health for the long haul!  Whether you try our Classes, Workshops or Personal Training, you'll feel the benefits and experience the importance of quality movement in your life!
Remember, no one's Journey will be the same but, through training together, you'll be sure to ENVOLVE yourself with us!
Whether you join a class or a workshop we hope you'll quickly feel part of the ENVOLVE community.  We believe strongly that, together, it's much easier to stay motivated and to make real progress.  And, when you want to work on something specific, you can try a personal training session to give you that extra boost.
What
Our classes help build your strength, endurance and mobility, and teach you some new skills! 
We use basic equipment like the TRX, Kettlebell, battle ropes, VIPR and slam ball or, simply, bodyweight.  A favourite amongst our students with high energy and (air) high fives!
Inject some energy and fun into your week and #playpracticetrain!
All levels are welcome to join us and together, we'll motivate each other!
When 
See our schedule page

Where
ENVOLVE GYM
Cours Saint Michel 97, 1040 Etterbeek*
Entrance by gallery of Carrefour Market
Metro Thieffry
(*some Sunday classes take place outdoors in Parc du Cinquantenaire  weather-permitting)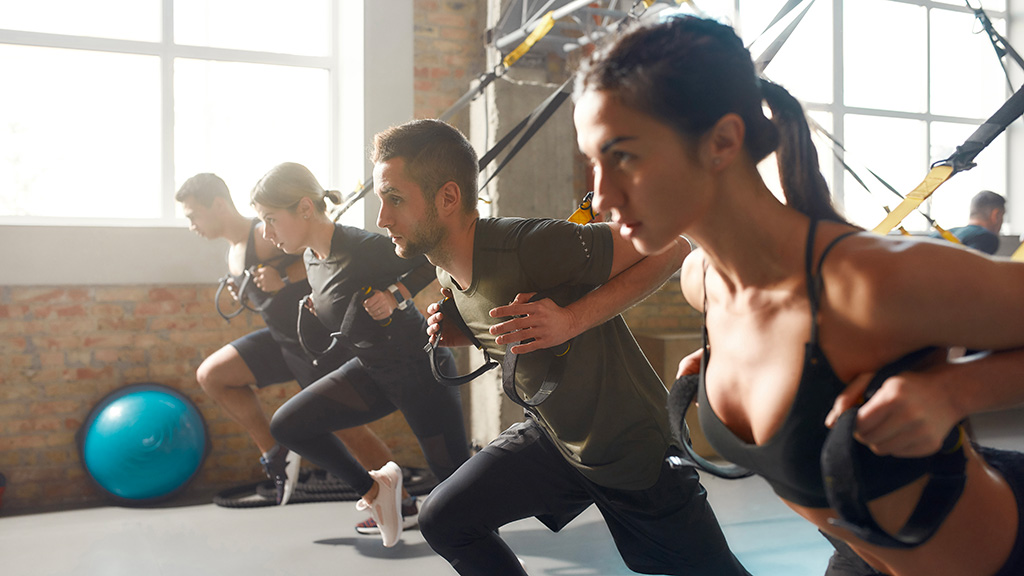 What
Our workshops allow you to focus on improving your technique and knowledge of different skills, sport and general wellness.
We focus on Kettlebell but we'll also offer Barbell & bodyweight for strength, as well as other topics to enhance your general knowledge.
Learn with us!
When
See our Workshop events
Where

ENVOLVE GYM
Cours Saint Michel 97, 1040 Etterbeek
Entrance by gallery of Carrefour Market
Metro Thieffry
What
Individual PT sessions for those who want to take more time to focus on a particular objective, like the basics of kettlebell training, becoming more flexible, getting help to start your fitness journey, or get in shape. We can help you set objectives and build a plan that works for you. Quality of movement is key and so it's a great option to be sure you are moving well and start on your journey!
When
See our online calendar or send us an email via the contact page
Where
ENVOLVE GYM
Cours Saint Michel 97, 1040 Etterbeek
Entrance by gallery of Carrefour Market
Metro Thieffry
or ONLINE when works for you!
What 
These classes are all you need in your week as they focus on strength, conditioning and mobility/flexibility – we've got you covered!
When
Please note there are currently no online classes. We adapt to the  the sanitary situation as necessary
Where
via Zoom!
(FR, EN, IT, NL)
Director 
17 years fitness experience
Personal Trainer
Kettlebell – Barbell – Bodyweight Instructor (StongFirst ELITE)
Flexible Steel instructor
Functional movement screen (FMS 2) 
TRX Instructor
ViPR trainer
"I've been interested in physical preparation for more than 15 years. It has developed into a real passion for me. "Functional" training, moving in 3 dimensions, improving one's primary movements and developing strength skills, all centered round a dynamic coaching philosophy, have been my mantra for years!"
(FR, EN)
Coaching Director
7 years fitness experience.
Personal Trainer NASM
Kettlebell – Barbell – Bodyweight Instructor (StongFirst ELITE)
Flexible Steel Instructor
Functional movement screen (FMS 1)
TRX for yoga – GSTC
Pro Dancer
"As a former dancer, movement has always been a key part of my life and, thanks to the TRX, kettlebells and yoga, it still is!
Keep searching for the best way for you to move to make you happy and to become the best version of yourself!"
(EN,FR,IT)
Comms & Strategy Director 
10 years corporate experience 
Kettlebell Instructor (StongFirst SFG1)
Coach – Group fitness 
TRX STC coach
Functional movement screen (FMS 1) 
"I'm a sport-loving mum with a busy corporate day job who believes 100% in the power of regular, quality training as fundamental in the pursuit of health & happiness. Keep trying, reach high and eat chocolate!"
(FR, EN)
Coach
Master en Sciences de la motricité, orientation Education Physique à finalité Préparation Physique (Université Libre de Bruxelles)
Agrégation de l'Enseignement Secondaire Supérieur (Université Libre de Bruxelles)
Fitness Coach (since 2017)
Physical Education Teacher in Secondary College
Physical Trainer of the TAEKWONDO BELGIUM TEAM (World Champions and European Champions)
Physical training experiences in Field Hockey and Tennis.
More info on my website : www.mindsetcoaching.fit
« I sharpened my coaching skills with a large kind of public from Students to Elite Athletes. My goal is to give you all the tools for reaching yours ! »
« Little progress is still progress. »
(FR, EN)
Coach
(FR, EN)
25 years of international corporate experience
Yoga Instructor E-RYT500 20 years 
Yoga for men 10 years 
Groupe Fitness Instructor 16 years  
TRX STC training 2022
Martial Arts Karate
"A linguist and a woman of sports. Several injuries and accidents have made me understand how essential movement is to life and how it can heal. Not being flexible would be one of the most important reasons to start yoga. 
Flexible is who flexible does. On our way to become gentle and patient, yoga can help us to rise above life's challenges, yoga is a lifesaver."
(FR, EN)
Coach
(FR, EN)
Physiologie & Anatomie à l'UCL
Fitness (EREPS 3) à l'UCL
Personal training (EREPS 4) à l'UCL
TRX STC & FTC Coach
"As a personal trainer, I like to adapt to each person's goals and pass on my passion and expertise. I am convinced that strengthening muscles and learning fundamental movements can improve the quality of life for everyone. "
It's time to celebrate the end of an amazing year for ENVOLVE &, hopefully, for you too! You're part of our first year in the
Read More »
It's TSC time ! Join us for the Tactical Strength Challenge on 29 October! The TSC is held twice a year and is a great moment to come together with
Read More »
"The classes provide me with a clear schedule, fitness goals and sense of community"
"My kettlebell skills have improved 120% with ENVOLVE"
"I feel a lot stronger & healthier thanks to ENVOLVE"
"I look forward to training sessions with you. I can feel myself getting stronger"
"Thanks for another amazing bootcamp !! It kicked my a*se but I'm already looking forward to the next one !"
"I joined this team in october and it has been a life changing experience ! Thank you ENVOLVE"
ENVOLVE GYM
Cours Saint Michel 97, 1040 Etterbeek
Metro Thieffry
Entrance by gallery of Carrefour Market
Tel : +32 478 964 189
How to get there by car?
The Espace St-Michel has 2 entrances:
Rue de la Grande Haie, at the level of Rue Bruylants. The entrance to Espace St-Michel is at the top of the stairs.
Rue Pont Fernand Demany (on Rue de l'Escadron): entrance by the Brico and Carrefour Market car park. The entrance to Espace St-Michel is at the end of the car park on the left.
How to get there by public transport?
Metro: Line 5, Thieffry stop
Tram: Lines 5 and 27, Boileau stop
Tram: Line 81, Montgomery and Mérode stop
Bus: Line 36, Thieffry stop
If you have any questions, please fill out the form below and we will get back to you promptly.